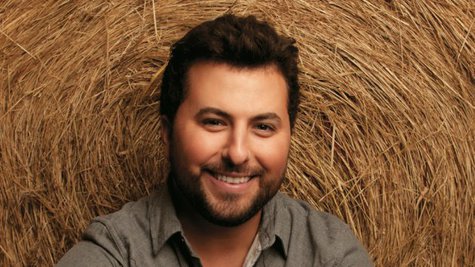 Country newcomer Tyler Farr 's voice is all over the radio these days thanks to his breakthrough hit, "Redneck Crazy." Though he started out learning to sing with classical voice training lessons in junior high, Tyler's real vocal education came straight from late country legend George Jones . It turns out Tyler's stepfather, Dwayne Phillips , was the guitar player in George's band, so Tyler discovered his love for country music watching George's concerts.
Tyler tells ABC News Radio, "I'd start going on the road with Jones and sitting there during sound checks just kind of watching everything and taking it all in, and then standing on the side of the stage watching him sing every night. That's what really just drew me right into it."
As a teenager, Tyler was just listening to whatever was on pop radio at the time, which just wasn't up to par with what he heard George singing.
"You know, it shifted my train of thought to what I thought a great song was," Tyler explains, "'cause when you're that young, you're listening to probably some of the most awful music you're gonna listen to your whole life, 'cause you're in the now and in the trendy stuff."
Listening to George Jones tell stories in his songs led Tyler to explore the genre even further.
He says, "That's when I started looking at the old Waylon stuff and Hank, Jr. So, it definitely influenced the kind of music I like and like to sing."
Tyler's passion for country music will be on full display when his debut album, Redneck Crazy , comes out October 15.
Copyright 2013 ABC News Radio