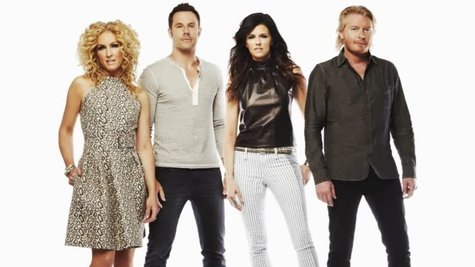 Little Big Town has quite a few surprises in store for their fans on the CMA Music Festival: Country's Night to Rock special coming up this Monday. They aren't getting too specific about what fans can expect, but LBT member Karen Fairchild tells CMA Close Up , "We've got some moments planned, particularly with friends."
Fans tuning in to the three-hour ABC special will see the members of Little Big Town appearing in individual spots in addition to their performances as a group.
"We can be in four places at once and just have fun with it," says Phillip Sweet .
Phillip's band mate Jimi Westbrook adds with a laugh, "Who knows? We might put someone in a helicopter."
Taylor Swift , Blake Shelton , Jason Aldean , Luke Bryan , Miranda Lambert , Keith Urban and Carrie Underwood are among the other stars appearing on CMA Music Festival: Country's Night to Rock , airing Monday, August 12 at 8 p.m. ET on ABC.
Copyright 2013 ABC News Radio