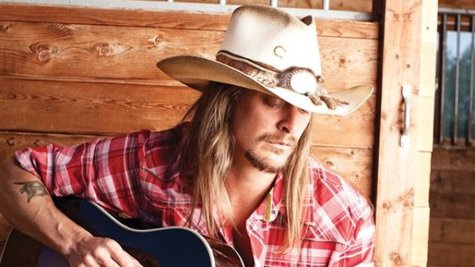 Cops in Oakland County, Michigan, have made an arrest in a caught-on-camera break-in attempt at the home of Kid Rock on Wednesday, according to the Detroit Free Press .
Tips apparently led investigators right to the unidentified 43-year-old suspect, who was spotted on surveillance video using his 1994 minivan to ram through the front gate of the star's home before dismounting on crutches to try his luck on the doors.
The would-be thief didn't get into the home, and according to the star himself, he's lucky he didn't. "Thank God I was not on the property at the time of this attempted break-in," he posted on his website -- along with an offer for a five-thousand-dollar reward. "I am an avid hunter and marksman and I will not hesitate to shoot anyone who has myself or family in fear for our lives."
Kid Rock posted a simple update Saturday, reading, "Suspect Apprehended!"
Copyright 2013 ABC News Radio