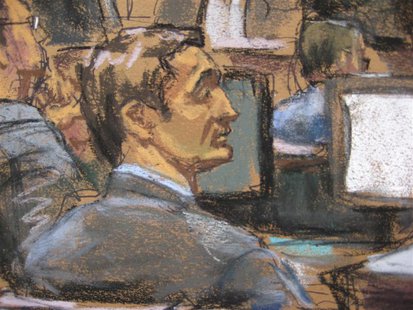 WASHINGTON (Reuters) - A top U.S. Securities and Exchange Commission official said the agency was "gratified" by a jury's finding on Thursday that former Goldman Sachs Inc banker Fabrice Tourre was liable for fraud.
"We will continue to vigorously seek to hold accountable, and bring to trial when necessary, those who commit fraud on Wall Street," said Andrew Ceresney, the SEC's co-director of enforcement.
Tourre was found liable on six of seven counts by a Manhattan federal jury in a civil case brought by the SEC. He was found to have violated federal securities law with his role in a failed mortgage deal.
(Reporting by Emily Stephenson; Editing by Steve Orlosky)