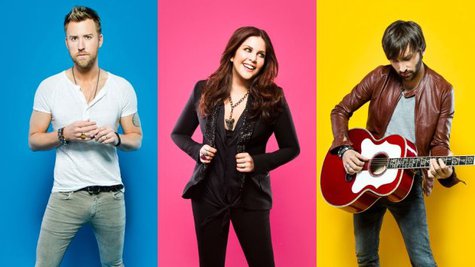 Lady Antebellum is teaming up with Jet Blue to put on a special rooftop concert at the airline's New York support center May 2. The event is part of Jet Blue's Live from T5 concert series, and the Manhattan skyline will serve as Lady A's backdrop for this performance. The show is private, but Jet Blue and Lady Antebellum's record label are now offering chances at LadyAntebellum.com for fans to get into the show.
The performance will include music from Lady A's new album, Golden , due out May 7. The lead single from that project, "Downtown," has hit #1 on the country radio charts, and that early success if a relief for the group's three members.
Lady A's Charles Kelley tells ABC News Radio "You're always a little nervous about what people are gonna think. I think last time we had a #1 before our record came out was 'Need You Now,' so it's a good sign."
Golden is Lady Antebellum's fourth studio album.
Copyright 2013 ABC News Radio