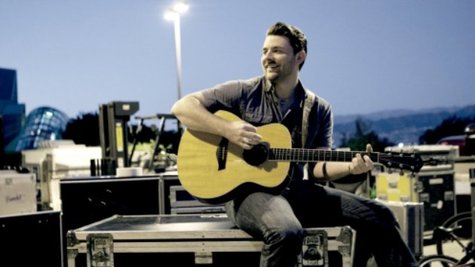 Chris Young 's fans obviously love his sexier songs, like his first #1 hit "Gettin' You Home" and his current hit "I Can Take It from There."
"It's that sexy vibe song. I gotta do one of those like every five or six singles," Chris tells ABC News Radio. "I just love that. I love being able to have that in the show, and it works really well."
Chris's concert crowds took to "I Can Take It from There" even before it became a single, and the song has kept sales of his latest album, Neon , moving along nicely.
Says Chris, "Looking like we might even get a gold record out of this album, so it feels real good right now. Everything feels great."
Chris plays his next concert this Thursday in Portland, ME.
Copyright 2013 ABC News Radio