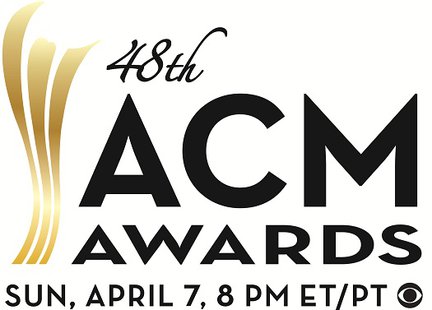 Country's biggest stars showered both the fans and the military with gifts at Saturday's ACM Party for a Cause Festival.
Lee Brice 's "Parking Lot Party" seemed to be the appropriate theme for the outdoor show just east of the Orleans Arena in Las Vegas, while Hunter Hayes hinted at his Sunday performance with Stevie Wonder by singing "Superstition." Eli Young Band left the stage with a shower of guitar picks, sweaty towels and drumsticks for the fans.
Host Kix Brooks brought out the cast of A&E's Duck Dynasty to help pass out a few checks for the festival's chosen cause: America's military. The ACM donated $25,000 to both the Wounded Warrior Project and Folds of Honor, plus $10,000 to Nellis Air Force Base Support Squadron.
Dierks Bentley continued showing fans the love, bringing one onstage to play guitar and heading into the audience to give an autographed one to another. Then the big surprises started.
First, Sheryl Crow harmonized with Dierks, before performing her hit "If It Makes You Happy." Then, Tim McGraw appeared strategically as Dierks sang "Home."
Thanks in part to Tim, Army Sgt. Matthew Pickar and his wife walked away with the biggest surprise of the night -- a new house from Operation Homefront. Tim couldn't resist joining in with the generosity, giving the couple $10,000 to get them started.
Copyright 2013 ABC News Radio