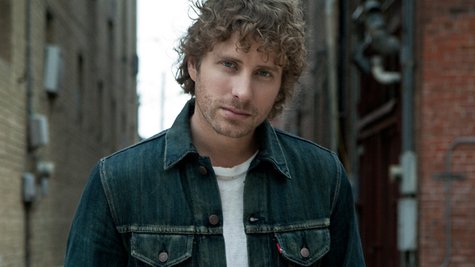 Dierks Bentley left the acting to the professionals in his new video for "Tip It on Back." The husband and wife depicted in the clip are facing tough economic times and looking to sell their farm.
Dierks explains, "It really goes along with a lot of the hard times that people are going through right now with the economy and foreclosures, which is still obviously going on. We're still knee deep in all that stuff."
The couple then takes in one of Dierks' concerts and shakes off their troubles enjoying the music and tipping back a few cold ones. Dierks has certainly used live music as a stress reliever over the years.
He says, "You walk out the door after a live show and you kind of have a fresh perspective on things. I think that's what we were trying to get across in the video."
Dierks has a little surprise for fans who call the phone number listed on the for sale sign in the video too. "Tip It on Back" is the latest single from Dierks' CMA nominated album, Home .
Copyright 2012 ABC News Radio
Get More: Tip It on Back , Dierks Bentley ,