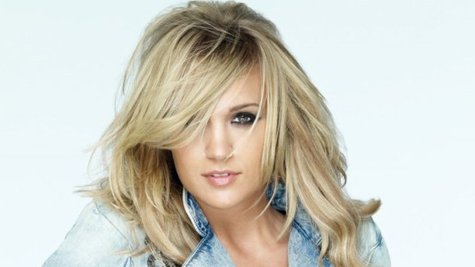 Carrie Underwood is profiled on VH1 Behind the Music Sunday night, and she was actually surprised when she got the call to do the show. Behind the Music is known for telling stories of outrageous rock and roll excess and tragedy, and Carrie's led what she calls a "relatively charmed life" with "a wonderful family."
"I don't feel like there's been a ton of things in my life that I've really had to overcome and stuff like that," Carrie says. "I'm just a small town girl that ended up doing something really cool and now I live in Nashville and get to make albums and go tour and stuff like that."
Carrie gave extensive interviews for Behind the Music telling the story of her journey from Checotah, OK to country stardom.
She says, "I got to sit down and kind of go back through my life and talk about singing and why I wanted to do that and what I did as a kid to get me here."
Carrie's mother, friends, music producer and band members also gave interviews for Behind the Music .
"I probably don't even know all the people that they ended up talking to," Carrie admits. "So, it'll be fun for me to sit down and watch it too. I might learn some stuff about myself. "
Carrie's VH1 Behind the Music premieres Sunday night at 9 ET. Her VH1 Storytellers special will premiere Tuesday night at 7 ET complete with a cover of Coldplay 's "Fix You."
Copyright 2012 ABC News Radio