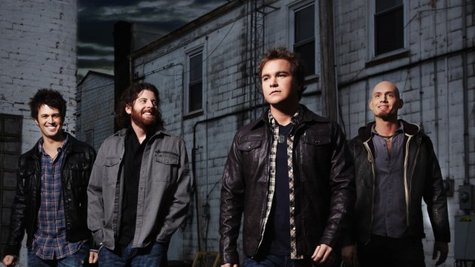 Eli Young Band will be in Nashville Wednesday getting ready for Thursday night's CMA Awards while lead singer Mike Eli 's baby daughter Kline stays back home in Texas. That means Mike will be missing her first Halloween. He thought about bringing her to Music City for the show, but Mike tells ABC News Radio, "I can just see it on TV. 'Oh, Mike Eli's baby making a bunch of noise!'"
Even though Mike won't be there for Kline's first Halloween, she will be dressed up for the occasion. In fact, putting on costumes is nothing new for the little one.
Mike says, "Mom definitely plays dress-up with her every day, so she's definitely being dressed up all the time."

Eli Young Band will perform on the 46th Annual CMA Awards Thursday night. They're nominated for Group of the Year too.
Copyright 2012 ABC News Radio