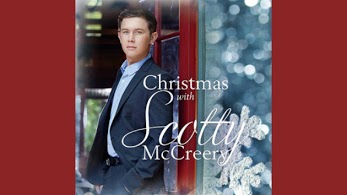 Scotty McCreery 's new holiday album, Christmas with Scotty McCreery , is the bestselling season release of the year so far. It moved more than 40,000 copies in its first week to debut at #4 on the Billboard 200 chart and #2 on the Country Albums chart behind Jason Aldean 's new album, Night Train . Christmas with Scotty McCreery is also at #1 on Billboard 's Top Seasonal Albums chart.
Scotty's big debut comes a year after he topped the Billboard 200 with his debut album, Clear as Day .
He says, "I owe it all to my fans. It's just incredible that last October AND this October, the fans put my new albums at the top of the Billboard charts . "
Scotty will perform at ABC's CMA Country Christmas taping November 3 in Nashville. That show will air later in the holiday season, and Scotty will announce more seasonal TV appearances soon.
Copyright 2012 ABC News Radio