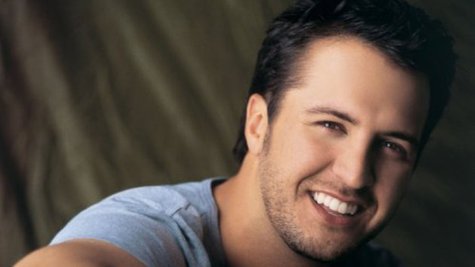 Luke Bryan launches his Dirt Road Diaries tour January 17 in Evansville, IN, and the title of the trek is borrowed from a new song he's been performing during his live shows. In fact, Luke named the tour after the song the same day he wrote it, and that's got him a little nervous.
"When I write a song, I'm the last person to typically like it," Luke explains. "If six months down the road, if I don't like the song, then I know that it's not for the record."
That means Luke still isn't quite sure whether or not he really likes "Dirt Road Diary," but the fans seem to be latching on to it. A video of the song from his recent Farm Tour is racking up thousands of views online too.
Luke is glad to see the song gain some traction, but he says, "We don't know if it will be on the album yet. I guess it kinda has to be now."
One reason the fans seem to love "Dirt Road Diary" is because of the way Luke describes his rural upbringing in the lyrics.
Says Luke, "It totally says who I am."
Luke is still climbing the country chart with the latest single from his tailgates & tanlines album called "Kiss Tomorrow Goodbye." That project is up for Album of the Year at the 46th Annual CMA Awards November 1 on ABC.
Copyright 2012 ABC News Radio