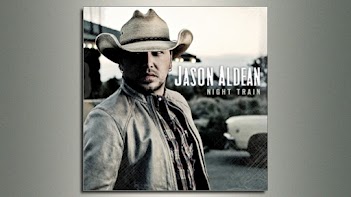 Jason Aldean 's new album, Night Train , pulls into stores today featuring his multi-week #1 hit "Take a Little Ride." Look for Jason to promote the album with a Tuesday performance on ABC's Good Morning America and a Wednesday appearance on Live! with Kelly and Michael too.
Night Train is the follow up to Jason's multi-platinum album, My Kinda Party , but he wants fans to know the new album isn't just My Kinda Party Part Two.
He says, "I think there's a lot of high expectations for this record from a lot of people because of the success we had before, and I feel like this is a record that can stand up to that. So, I'm excited about it."
In addition to the lead single, Night Train also includes a collaboration with Eric Church and Luke Bryan on "The Only Way I Know" and a rap-heavy shout out to '90s country star Joe Diffie on "1994." Those are just a few of the ways Jason keeps his fans guessing about what's coming next.
"I'm drawn to songs that are a little different," Jason says.
Another stand out track is "Black Tears," which tells the story of a stripper dealing with the pitfalls of her profession. Jason knows it's a risky subject for a country album, but he thinks that song is one of the most well-written on the album.
Says Jason, "Hopefully, people that are kind of conservative when it comes to music and country music will hopefully look past the subject matter and look at the song and listen to the lyrics of what the song's saying."
Jason has a few surprises up his sleeve this week including a big announcement coming on Thursday.
Copyright 2012 ABC News Radio