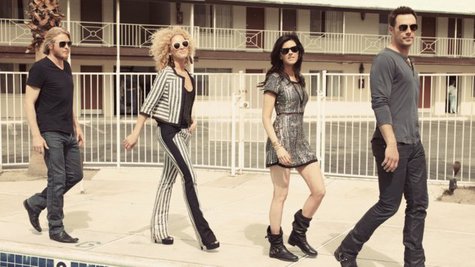 Little Big Town has had the same lineup since their self-titled debut album hit stores in 2002. At the time, no other act had guys and girls in the same band, and that made Little Big Town unique. They also stood out because each member sang lead on different songs instead of having just one designated lead singer.
Band member Karen Fairchild tells Billboard , "It worked for the Beatles , and it worked for Fleetwood Mac and the Eagles , so why couldn't it work in country music? We just stuck to our guns on that, and eventually it worked, it just took a while."
Little Big Town is enjoying their biggest wave of success ever with their latest album, Tornado , spending three weeks at #1 on Billboard 's Country Albums chart after its release last month. The title track from that project is now climbing the country singles chart.
Copyright 2012 ABC News Radio