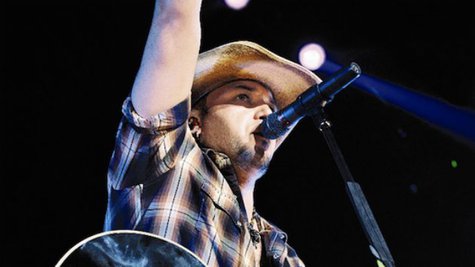 Things haven't been exactly easy for Jason Aldean and his family since photos of him flirting with a former American Idol contestant were recently posted on TMZ . Jason immediately posted a message about the incident on his Facebook page admitting that he screwed up. He tells CMT Insider , "You can go hide and run from it, or you can get up and face it and deal with it. And that's what we tried to do and just kind of move on."
Jason thanks the people that have stood by him and his family through this situation. He says, "I mean, I really appreciate it, and it's just been a really unfortunate thing. Really embarrassing, I think, more than anything."
Right now, Jason is working on his relationship with his family, including his wife of 11 years, Jessica .
He says, "I kind of said what I needed to say to them and, hopefully, they understand that. And the rest of it will be us dealing with it in private and trying to fix it."
For the full interview with Jason, watch CMT Insider on Saturday at 11 a.m. ET. Jason's new album, Night Train , lands in stores October 16.
Copyright 2012 ABC News Radio