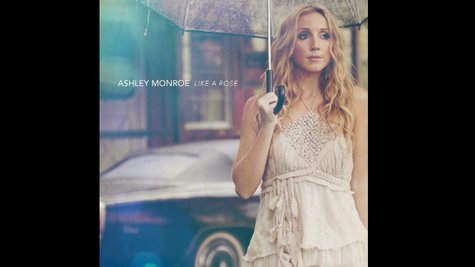 Pistol Annies member Ashley Monroe will release her new solo album, Like a Rose , to digital outlets on December 18. A physical album will follow on January 22. Ashley made the album with Vince Gill in the producer's chair, and the set includes a song co-written with Little Big Town 's Karen Fairchild . Blake Shelton also joins Ashley for a duet on the song "You Ain't Dolly (And You Ain't Porter)."
Fans who listen to Like a Rose will notice a live quality to the music. The music was recorded with the band playing in a circle and Ashley performing her vocals on the spot.
"Everyone put everything we had into the songs," Ashley says. "There was a buzz in the room. We all had fun -- it felt like a big old family, the way records used to be made."
Ashley isn't slowing down after completing Like a Rose though. Her Pistol Annies band mate Miranda Lambert tweeted Monday, " Today we start record number 2 for @PistolAnnies! Can't wait till y'all hear this stuff!"
Copyright 2012 ABC News Radio