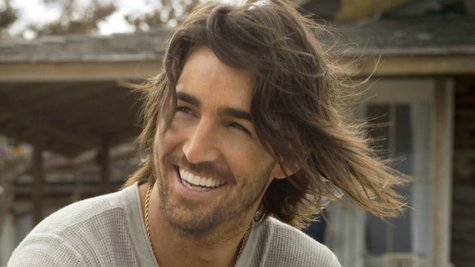 Jake Owen and his wife Lacey will welcome their daughter Pearl into the world later this month, and Jake's parents are very excited about their first grandchild's impending arrival.
Jake says, "My mom has asked me for years, 'When are you gonna get married? When are you gonna get married? I want grandbabies.'"
Jake's grandparents are looking forward to becoming great grand-parents too.
He says, "There's a lot of cool feelings goin' around the Owen household these days."
Jake's family is happy to see him settled down with wife Lacey too. They tied the knot in May, and Jake says, "Lacey came into my life at a time when I needed it most -- and needed her the most, and thankfully she'll be here with me 'til my dying day."
Jake is getting in a few shows this weekend on his The Summer Never Ends tour before the baby arrives. He's got a show in South Carolina and two shows in Georgia with special guests Love and Theft and Florida Georgia Line .
Copyright 2012 ABC News Radio