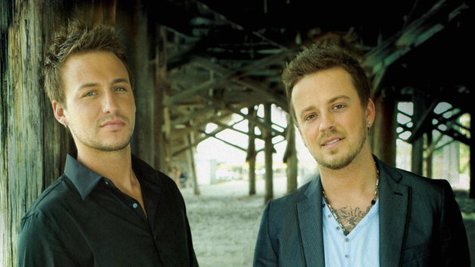 Love and Theft will release the video for their new single, "Runnin' Out of Air," soon, and fans can check out what went down behind the scenes in a new feature posted on the group's website .
The clip was shot at Nashville nightclub, Mai, where Love and Theft's Stephen Barker Liles admits he was thrown out one night a few years back. They had the run of the club for the shoot though, and Stephen and his duo partner Eric Gunderson are seen partying in the club's VIP area throughout the video.
As for the song, Eric says, "It doesn't sound like anything else that you would hear on a record or the radio right now. It's got an old-school feel, but it also has a cool modern thing to it."
"Runnin' Out of Air" is the follow up to Love and Theft's #1 hit "Angel Eyes."
Copyright 2012 ABC News Radio