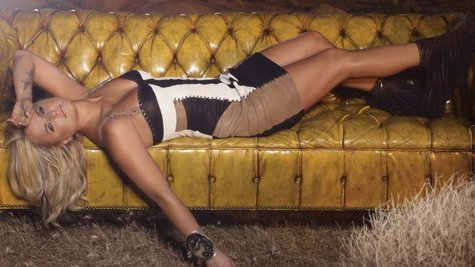 Miranda Lambert is set to open a new store on Black Friday, November 23 in Tishomingo, OK near the farm she shares with Blake Shelton . The store is called Pink Pistol, so they're dubbing that day Pink Friday for the store opening.
Miranda tells TheBoot.com , "We're going to make it a tradition to turn the block pink every year at that time."
The store will carry everything from antiques and gifts to boots, jeans and more.
Miranda adds, "My favorite thing in the store is a glittery pink bicycle hanging from the ceiling. I'm really 12 at heart."
Also, look for Miranda to appear on her husband Blake's NBC holiday special Not So Family Christmas , airing next month.
Copyright 2012 ABC News Radio