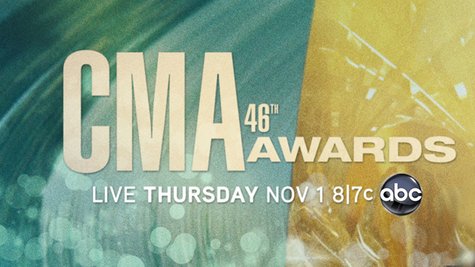 The CMA Awards don't take place until tonight, but we already know the winners in two categories. Toby Keith , along with Kenny Chesney & Tim McGraw , were revealed as the winners in the Music Video of the Year and Music Event of the Year categories, respectively, on today's Good Morning America .
Toby won for his "Red Solo Cup" video, while Kenny & Tim were rewarded for their "Feel Like a Rock Star" collaboration.
Kenny & Tim beat out some particularly strong Musical Event competition that included the likes of Alan Jackson and the Zac Brown Band , for "Dixie Highway"; Willie Nelson , Snoop Dogg , Kris Kristofferson and Jamey Johnson for "Roll Me Up and Smoke Me When I Die"; Lionel Richie and Darius Rucker for "Stuck on You"; and Taylor Swift with The Civil Wars , for "Safe and Sound." Toby's fellow nominees in the Music Video category included Kenny Chesney 's "Come Over," Miranda Lambert 's "Over You," "Pontoon" by Little Big Town , and Eric Church 's "Springsteen."
The 46th Annual CMA Awards air tonight at 8:00 ET/7:00 CT, live on ABC. Carrie Underwood and Brad Paisley return as hosts.
Copyright 2012 ABC News Radio