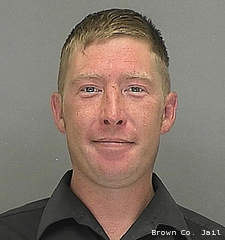 GREEN BAY, WI (WTAQ) - A man accused of shooting his dog for urinating on the floor of his apartment will stand trial.
35-year-old Nevin Cain of Howard is charged with 2 misdemeanors for allegedly shooting his dog in the neck on April 14.
Veterinarians were able to save the dog and place it in foster care.
The court stipulated that Cain is competent to stand trial after an evaluation was done. His trial is set for July 11.