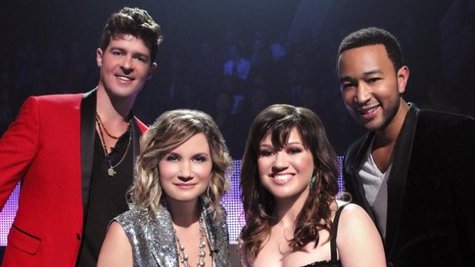 Good Morning America went behind the scenes of ABC's highly anticipated music competition Duets Monday. The show is set to premiere May 24 at 8 p.m. ET with Kelly Clarkson and Sugarland 's Jennifer Nettles serving as judges and mentors.
Duets features Kelly, Jennifer and their fellow mentors Robin Thicke and John Legend searching the country for talent and then actually singing with them on the show.
Jennifer used social media to search for her duet partner. She says, "Everything from YouTube to past youth organizations, performing arts groups that I had been a part of."
Kelly won the first season of American Idol in 2002, but she didn't feel prepared to compete on the show at the time. Kelly is now glad to give back to up and comers on Duets .
She explains, "I was making mistakes left and right and I didn't know what I was doing so I think it's really cool to be able to give back in that sense."
Copyright 2012 ABC News Radio