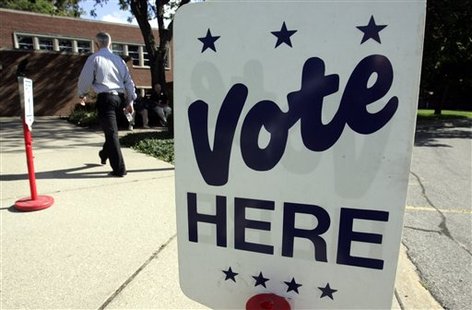 CHIPPEWA FALLS, WI (WTAQ) - Police in Chippewa Falls said a man was injured when his wife struck him with a car, after they argued about who she was going to vote for in Tuesday's recall primary for governor.
The incident occurred around 12:45 p.m. 36-year-old Jeffrey Radle was taken to an Eau Claire hospital with undetermined injuries.
Chippewa Falls Police Chief Wendy Stelter said Amanda Radle was trying to drive away in an alley when her husband stood in front of the auto to keep her from leaving. The driver reportedly nudged her husband several times – and when she finally tried to drive around Jeffrey, he apparently jumped in front of the car and was hit.
Amanda then drove to the police station to report the incident. Officials say both spouses face possible domestic-related charges.