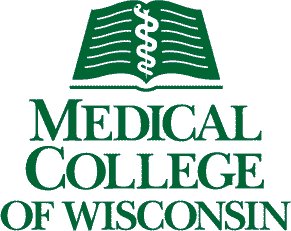 GREEN BAY, WI (WTAQ) - Green Bay has landed one of two new campuses as part of the Medical College of Wisconsin expansion.
"We have had extensive meeting with Green Bay health care systems, academic institutions, elected officials, and civic and business leaders, and we have also seen the tremendous facilities and programs in place in the region," says John Raymond, Sr., MD, Medical College of Wisconsin President and CEO. "We are convinced that Green Bay has the commitment and ability to partner with us in developing a community-based medical education program."
The new Green Bay campus could open as early as summer of 2015. The second site is in Central Wisconsin.
The Medical College of Wisconsin is launching the community-based medical education initiative to address the shortage of physicians and other health care providers in Wisconsin, especially in underserved rural and urban areas.
"We believe the milestones identified in the development phase will ensure our partner communities, health care systems and academic institutions that this investment in expanded medical education will result in a steady supply of physicians to meet each region's future needs," says Edward Zore, Chairman of the MCW's Board of Trustees.
Officials say the health systems in Green Bay, academic institutions and civic and business leaders will partner with the Medical College of Wisconsin in the development phase.
"Our shared goal is to partner in developing a Medical College of Wisconsin medical school campus in Green Bay that reflects the community's values and address community needs," says Raymond.
The first class of medical students at both campuses will target a minimum of 15 students per class. In subsequent years, the class size will target 25 students per class. The class size could increase in the future if determined by community needs and resources.
"Our vision is to develop a curriculum that reduces student debt and places students in residency programs earlier," says Joseph Kerschner, MD, Dean of the Medical School and Executive Vice President of the Medical College of Wisconisn. "This will lessen the financial debt burden for medical students and hopefully enable more students to pursue careers in primary care."
The cost to develop the two-community based medical educationn campuses in Green Bay and Central Wisconsin is approximately $23 million. MCW has approved a $4 million grant from the education department of its Advancing a Healthier Wisconsin endowment to jump-start the development phase.
Medical College of Wisconsin officials say they're working with the communities to raise substantial funding support. To help keep costs manageable, the Green Bay campus will use a modest amount of existing space for academic and administrative needs. It's unclear at this point where in the city the campus will go.