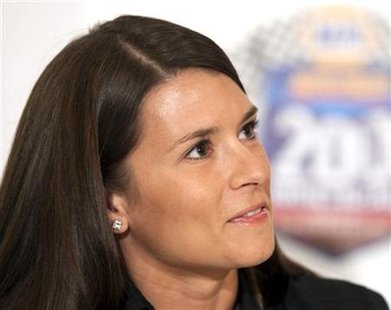 ELKHART LAKE, WI (WTAQ) - The only Wisconsin driver in the field at Road America ran well all day.
Danica Patrick even led the NASCAR Nationwide Series' Sargento 200 for a few brief moments on lap 21.
She got as close to the front as second place much later in the race over the road course in Elkhart Lake, but was knocked all the way back to 12th when she collided with Jacques Villeneuve on the final lap.
Nelson Picquet Jr. won the Nationwide Series race Saturday.