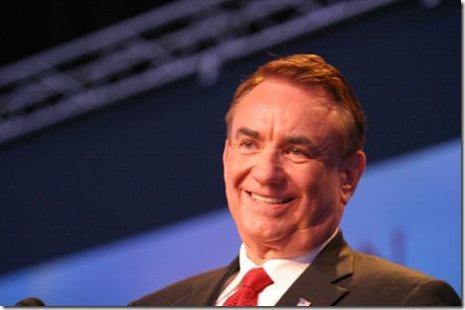 MILWAUKEE (WTAQ) - In 54 days, Wisconsinites will decide who will run against Democrat Tammy Baldwin in November for the state's open U.S. Senate seat.
According to a new Marquette poll, a quarter of likely Republican voters have no idea who they'll choose yet.
In the latest figures released Wednesday afternoon, 34 percent of 344 voters said they'll pick former Governor Tommy Thompson. "Undecided" is next at 26 percent.
Former Congressman Mark Neumann is favored by 16 percent, followed by hedge fund manager Eric Hovde with 14 percent and state Assembly Speaker Jeff Fitzgerald at 10 percent.
In head-to-head matchups, Thompson leads the Democrat Baldwin 49-41 percent. Neumann and Baldwin are tied at 44. Baldwin leads Fitzgerald 45-39. She also leads Hovde 45-36.
Almost 600 likely voters of both parties took part in the head-to-head polls. And except for the tie with Neumann, none of them were within the poll's margin of error of 4.1 percent. The poll with only the GOP hopefuls had an error margin of 5.4 percent.
In the presidential race, the Marquette poll now has incumbent Barack Obama with a 49-43 lead over Republican Mitt Romney. The two were tied in the same poll in early May.
The poll was done last Saturday, two days before Romney spoke in Janesville.