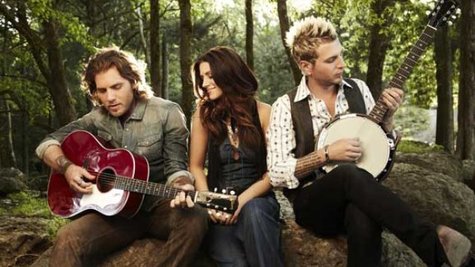 Glorian a is enjoying their biggest hit yet with "(Kissed You) Good Night." It's the lead single from their sophomore album, A Thousand Miles Left Behind , due out July 31.
Band member Tom Gossin says, "Between finishing up the new album, performing across the country and now seeing how much this single has really connected with country music fans, we have really had an amazing year so far."
Tom goes on to thank their fans and friends at country radio for making "(Kissed You) Good Night" a hit saying, "We are extremely grateful for all of the support and can't wait for our album release."
Copyright 2012 ABC News Radio