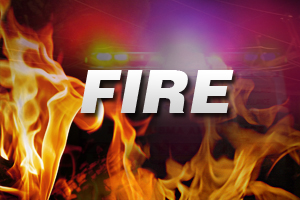 MILWAUKEE (WTAQ) - About 10 dozen firefighters were battling a five-alarm blaze near downtown Milwaukee late Wednesday morning.
Units were called around 8 a.m. to a building that housed the Food Castle grocery store at 12th Place and Vliet Street.
One firefighter was injured. The extent was not immediately known.
A butcher at the store told WTMJ-TV that he and other co-workers were turning on the lights when something generated sparks. Another employee was taking out garbage when he saw smoke on one side of the structure.
By 10:15, part of the building's south side had collapsed.
Smoke from the blaze billowed onto the nearby Marquette freeway interchange – and it got so bad that Milwaukee County transit buses diverted their routes. One bus was placed at the scene of the fire to help emergency responders and firefighters cool down.
Milwaukee County sheriff's officials have urged drivers to use caution on Interstate 43 at Highway 145 because of the heavy smoke from the blaze.