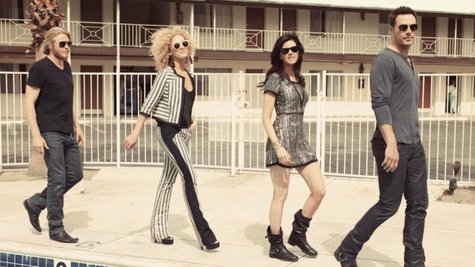 Little Big Town has watched their latest single, "Pontoon," rocket up the country chart in the past few weeks. Though they knew the song was special when they recorded, band member Karen Fairchild admits it's not up to them to make the song a hit.
"The fans and listeners are the only ones in control of that," Karen tells Nashville Lifestyles . "With "Pontoon," we've watched them wield that power, and it's an incredible thing."
Litle Big Town graces the cover of Nashville Lifestyle s magazine's new Hot List issue. Their new album, Tornado , is due out September 11.