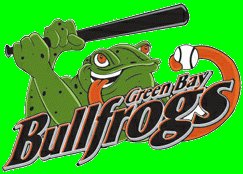 GREEN BAY, WI (WTAQ) - In the Northwoods League, the Wisconsin Woodchucks have a six-game winning streak as they open a home series against the Madison Mallards Wednesday night in Wausau.
The 'Chucks are 11-1 after beating Wisconsin Rapids 5-2 Tuesday night.
Wisconsin has a two-game second-half lead in the South Division over Madison. But the Mallards are on a roll, after crushing the Green Bay Bullfrogs 16-4 Tuesday evening. Green Bay hosts Rapids Wednesday night.
The La Crosse Loggers open a series at Eau Claire. La Crosse pounded the Lakeshore Chinooks 8-2 Tuesday night, while Eau Claire fell to Battle Creek in 13 innings by a 6-3 score.
Battle Creek plays at Lakeshore Wednesday night.
In the North Division, Duluth now has sole possession of first place after sweeping a double-header at Thunder Bay. The Huskies improved to 9-5, while second-place Willmar is at 8-5.
Duluth is at home against Thunder Bay Wednesday night. Willmar is at Alexandria. Waterloo hosts St. Cloud. And Mankato plays at Rochester.