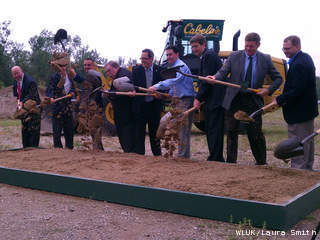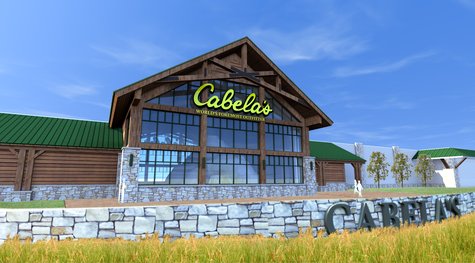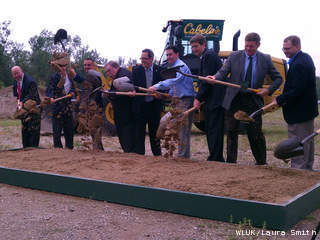 ASHWAUBENON, WI (WTAQ) - Ground has been broken for a new Cabela's store in Ashwaubenon.
It'll be built on 1.65 acres near the intersection of Lombardi Avenue and Highway 41.
Company officials say this third Cabela's store in Wisconsin was an obvious choice to make given the location.
"One trait Packers fans and Cabela's customers share, and there's a lot of crossover, is loyalty," says Cabela's Executive Vice President and Chief Financial Officer Ralph Castner. "Loyalty and tradition along with loyalty to tradition."
Plans for the store were announced in May. Company leaders say the 100,000-square-foot store will add about 175 total jobs. They expect between 1 and 3 million visitors to the store every year.
"The Green Bay Packers and Lambeau Field have turned something that provides a year-round opportunity to bring even more people, more opportunity and more economic input into this area," says Governor Scott Walker.
Packers President Mark Murphy has previously said the organization has a permit to fill in 3 acres of the 11, due to wetlands. Murphy says they will partner with Ducks Unlimited to protect the remaining areas.
Not only will other area wetlands be restored as part of the plan, but wetlands education will also be part of the development.
Cabela's is expected to open next July. The other two Cabela's stores in Wisconsin are in Richfield and Prairie du Chien.