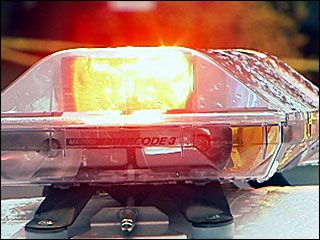 OSHKOSH, WI (WTAQ) - Police in Oshkosh have arrested two men suspected in a strong-arm robbery last weekend.
Police say the victim, a 55-year-old Oshkosh man, invited the two men and two women to his Irving Avenue apartment early Sunday after the bars closed.
After a while, the visitors left the apartment. The two men, ages 46 and 33 then went back to the apartment. When the victim invited them inside, the 46-year-old punched him.
The robbers took money, a cell phone and the victim's car keys, and ran away. The victim then ran outside after the men and saw that his car was missing.
The car was found Sunday in a parking lot in the 800 block of Merritt Avenue.
The victim had minor injuries and did not need medical attention.
The suspects were arrested Monday at different locations. Police say both men have histories of disorderly conduct, and the 33-year-old has a history of bail jumping. Their names were not released.