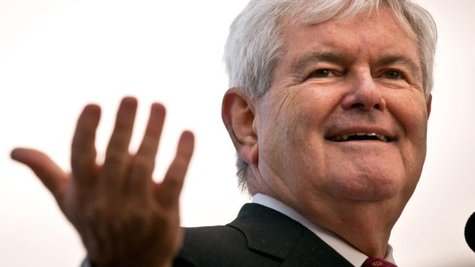 Former House Speaker Newt Gingrich has been using Survivor 's 1982 smash hit "Eye of the Tiger" as his entrance music at events during his current presidential campaign, and a longtime member of the band apparently isn't too happy about it. Survivor guitarist Frankie Sullivan , who co-wrote the chart-topping tune, is suing Gingrich via his publishing company, Rude Music Inc., claiming the Republican candidate has played the song without permission at a variety of political events since 2009, Bloomberg.com reports.
A copyright-infringement lawsuit filed Monday in Illinois is insisting that Gingrich immediately stop using the tune at public events, and is seeking unspecified monetary damages.
The suit also names Gingrich's campaign organization, Newt 2012, and the advocacy group the American Conservative Union, which is charged with posting video clips of rally highlights that feature the song without authorization. "Eye of the Tiger" is perhaps best known as the theme song to 1982's Rocky III .
Copyright 2012 ABC News Radio