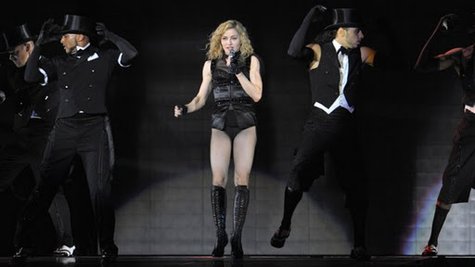 Madonna's new album MDNA is coming out March 26, and she'll follow that up with a still-to-be announced tour. But don't expect the star to cut her ticket prices in light of the bad economy: you're still going to have deep pockets if you want to see her live.
Speaking to the Daily Beast , Madonna wouldn't confirm how much her ticket prices would be, but said, "Start saving your pennies now. People spend $300 on crazy things all the time, things like handbags. So work all year, scrape the money together, and come to my show. I'm worth it."
With that sort of attitude towards ticket prices, it's no wonder that Madonna's last go-round, Sticky & Sweet , set a record for the highest-grossing tour ever by a solo act.
Copyright 2012 ABC News Radio