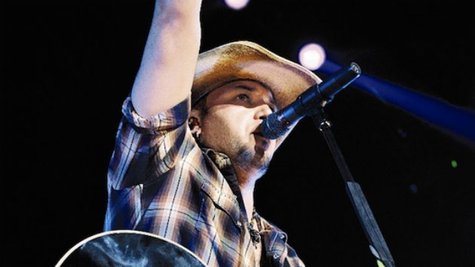 Jason Aldean 's daughters are 9 and 5, so they still enjoy some simple joys at Christmastime. The holiday is a big deal in the Aldean house, especially on Christmas Eve.
Jason tells ABC News Radio, "The girls love to go and look at Christmas lights, so we usually try to find some neighborhoods that are really done up pretty good, and we'll take 'em riding."
Jason's house is the hub of activity for his entire family the night before Christmas too.
"The grandparents come over on Christmas Eve, and the girls get to bake cookies or whatever with 'em," Jason says. "So, it's a pretty cool deal."
While Jason's daughters still enjoy spending time with family at Christmas, their holiday wish lists have gotten more expensive as they've gotten older.
He says, "Now, instead of wanting a baby doll, they're wanting iPads and stuff like that."
Jason admits he doesn't know when that change happened with his daughters, and he finds it "really weird."
Copyright 2012 ABC News Radio