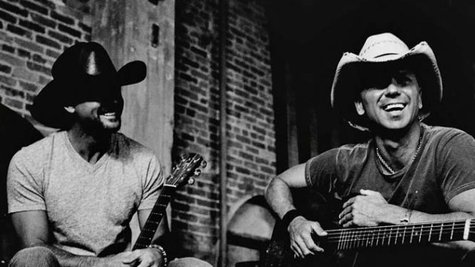 Tim McGraw and Kenny Chesney 's Brothers of the Sun Tour played 23 stadium shows for more than a million fans in 2012. The trek grossed more than $96 million to come in at #7 on Billboard 's Top 25 Tour of 2012 list.
Jason Adean is at #13 on the list with nearly $40 million coming in from 59 sold out shows in 2012. His My Kinda Party tour played to more than 984,000 fans in the time period represented in the chart -- from November 2011 to November 2012.
Lady Antebellum ranked at #14 with more than $38 million coming in from 88 shows, while Brad Paisley brought in more than $33 million for a #16 finish. Taylor Swift ranked 24th with more than $26 million made in just 21 shows. Rascal Flatts was 25th with more than $26 million coming in too.
Madonna 's MDNA tour was the top tour of 2012 grossing more than $228 million and playing to 1.6 million fans.
Copyright 2012 ABC News Radio