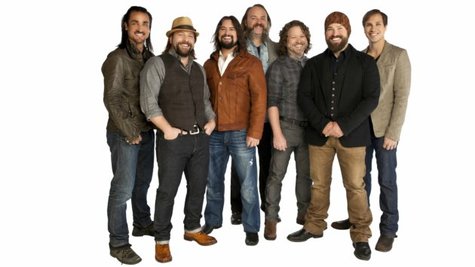 Zac Brown Band 's rich harmonies and intricate musicianship seem tailor-made for a Christmas album, and frontman Zac Brown hopes to release a holiday collection one day.
He tells ABC News Radio, "I want to make sure that's something that's on our plate, and it will be something that will be timeless and kind of live on."
The group is going out on their own on the record label front next year with plans to release a double acoustic album of new material. Zac would like to see some holiday music included in the 2013 release plans as well.
"What we should is probably just do a couple Christmas tunes each year until we have a full collection to make an album with it," Zac wonders aloud. "Maybe a couple original ones as well. I don't want to mail it in."
For now, Zac is really enjoying Cee Lo Green 's Christmas album, Cee Lo's Magic Moment . He downloaded it last week and says, "I'm a big Cee Lo fan of his, you know, musicality." Zac adds, "You listen to that Christmas album, and you hear all kinds of old influence on there."
Zac Brown Band is currently rising up the chart with their latest single, "Goodbye in Her Eyes," from their latest project Uncaged .
Copyright 2012 ABC News Radio