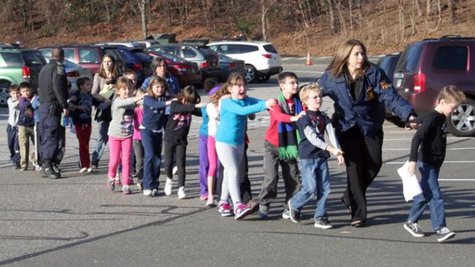 Country stars offer their thoughts and prayers to those affected by the school shooting in Newtown, CT through Twitter:
Blake Shelton -- "Stand strong and stand united everyone... We are Americans and we are better than this. What a sad sad disgusting day this is..."

Miranda Lambert -- "I'm praying for those babies and all the victims of the Connecticut shooting. May God bring peace to the families."
Lady Antebellum -- "Our thoughts and prayers go out to all the families and everyone affected in Connecticut. # newtown"
Kix Brooks -- "Just being a part of the human race, makes me feel like apologizing to 'those kids' families - what's wrong with people ??!!"
Lee Brice -- "Love those around you and never take a single day for granted! Such a terrible tragedy today, keep all of those affected in your prayers."
Carrie Underwood -- "All my thoughts, prayers and deepest sympathies go out to the families in CT dealing with this tragedy. There are no words..."
Rascal Flatts -- "Our hearts are broken by the tragedy in Newtown, Connecticut today. You are in our thoughts and prayers. # PrayForNewtown ."
Copyright 2012 ABC News Radio