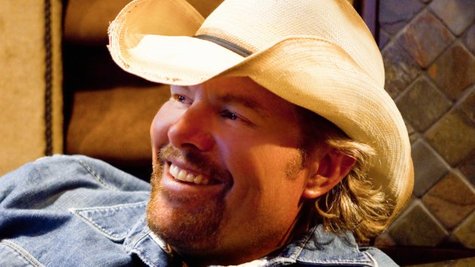 Toby Keith plays bartender in his new video "Hope on the Rocks," the title cut from his latest album. The six patrons he encounters in the clip are facing some pretty serious issues, and Toby helps them out as they seek comfort at the bar and on the dance floor.
Toby tells TheBoot.com the song is one of his favorite things he's ever written. Even though the song gets pretty dark, Toby just couldn't let it go. He finally finished it while at his hunting and fishing ranch in southern Oklahoma.
He says, "I spent two days down there and the whole time, whenever I wasn't talking to anybody, I was working that song in my head. I just hammered on it; completely obsessed."
Copyright 2012 ABC News Radio