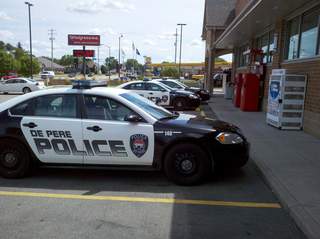 DE PERE, WI (WTAQ) - De Pere police say one man has been arrested in connection with an attempted robbery Saturday.
Police say it happened around 10:45 a.m. at the Walgreens store on Main Avenue.
Cops say the suspect demanded Oxycontin after jumping the pharmacy counter. He was armed with scissors.
Pharmacy employees refused his demands, and the suspect ran from the store. No one was injured.
Green Bay police say the suspect's vehicle description matched a vehicle involved in several incidents earlier in the day. They then found the vehicle and the suspect in Hobart.
24-year-old Jonathon House was arrested, and police say he confessed to the attempted robbery at Walgreens.
De Pere police are asking for attempted armed robbery charges and say House will likely face more charges from Green Bay police.