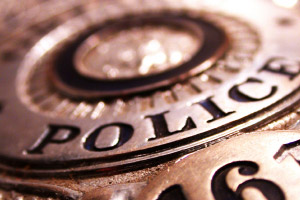 APPLETON, WI (WTAQ) - A small women's rally for Republican White House candidate Mitt Romney was interrupted this afternoon when a protestor spit in a supporter's face.
It happened west of Appleton at the Hanson Benefits firm.
A video posted by Fox 11 shows state Senate Finance Co-Chair Alberta Darling speaking, when a protestor interrupted her and asked why she's against Planned Parenthood.
A Romney supporter then started arguing with the woman, and protestor spit in her face.
She was identified as 83-year-old Mary Hoglund. She and another Romney protestor, Kathy Lefebvre of Green Bay, were escorted out of the meeting.
Hoglund said she was scratched on her neck, and an ambulance took her for treatment.
Lefebvre told the Post-Crescent that the Romney supporters shoved Hoglund – and she called that "unacceptable."
Police in the town of Grand Chute say they're reviewing the incident for possible charges.
Darling and Lieutenant Governor Rebecca Kleefisch headlined the event, held as part of a bus tour promoting a campaign called "Wisconsin Women for Mitt."
Chris Hanson, who owns Hanson Benefits, said her company invited a small group of friends and clients for the event, and she asked quote, "Whatever happened to grace and mercy in politics?