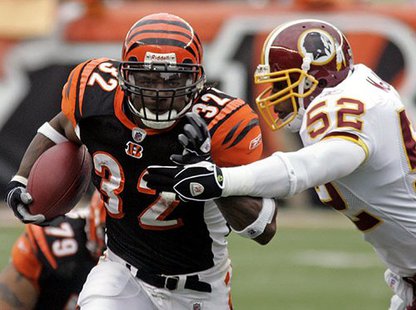 GREEN BAY, WI (WTAQ) - The search for a running back who can hang onto the ball leads the Green Bay Packers to veteran free agent Cedric Benson.
Insiders are calling some kind of agreement with Benson "probable." ESPN is reporting it as fact.
Injuries have slowed two Packer running backs and James Starks has struggled.
Benson is coming off 3 straight 1,000-yard seasons in Cincinnati. He carried the ball 273 times for 1,067 yards last season, scoring six touchdowns.