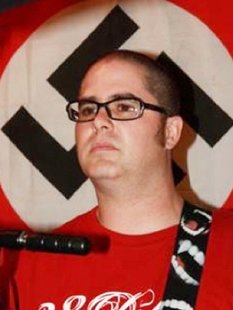 The family of Wade Michael Page said this afternoon that they're quote, "devastated by the horrific events" in Oak Creek.
Page was identified Monday as the man who shot-and-killed six worshippers Sunday at the Sikh Temple south of Milwaukee, before a police officer killed him in a shootout.
The 40-year-old Page was in the Army for six years, and was a purported white supremist.
His family's statement said in part, quote, "While there can be no words of comfort that will make sense of what happened that day, please be aware are thoughts and prayers go out to all the victims and their families.We share in their grief for all who lost their lives that day. And for those survivors, we hope for a speedy recovery." Page's grandmother, Elaine Lenz, told the Milwaukee Journal Sentinel quote, "I'm sorry he has caused so much trouble." She called Page a "caring grandson" who sent her a dozen roses two weeks ago quote, "just to tell me he loved me." Also Monday, President Obama said he would wait for the results of an FBI investigation into the shootings, before he would consider gun control measures in response to the tragedy.
The president said events like Sunday's shootings occur with quote, "too much regularity." Obama said he would consider ways to reduce violence – but he would not go as far to pledge new gun laws.