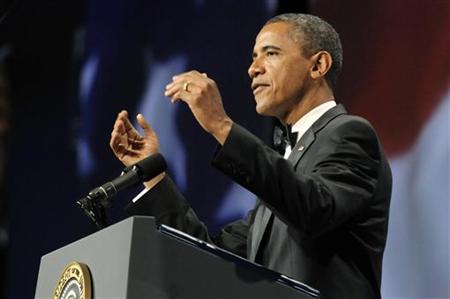 WASHINGTON (Reuters) - President Barack Obama said on Monday that he would veto any bill that cuts Medicare benefits without requiring companies and wealthy Americans to pay their "fair share" of taxes.
"We are not going to have a one-sided deal that hurts the folks that are most vulnerable," Obama said as he unveiled a plan to cut the deficit by $3 trillion over a decade.
Medicare is the government health insurance program for the elderly.
(Reporting by Caren Bohan, Deborah Charles and Kim Dixon; Editing by Will Dunham)