« back to Movies
Ballet in Cinema: Royal Ballet's "The Sleeping Beauty" Encore
Release Date: None
Genres: Program, Musical
Cast: Lauren Cuthbertson, Sergei Polunin
Directors: Marius Petipa
Distributor: Emerging Pictures
The Sleeping Beauty is the pinnacle of classical ballet: a perfect marriage of Petipa's choreography, Tchaikovsky's music and a glorious challenge for every dancer onstage. It is also The Royal Ballet's signature work. Today's Sleeping Beauty features additional choreography by Anthony Dowell, Christopher Wheeldon and Frederick Ashton, and stars Lauren Cuthbertson & Sergei Polunin. Mark Monahan of The Telegraph raves: "A one-stop history of the art form up to that point, it remains the apotheosis of regal Russian classicism and a thematic tapestry of unrivalled richness, all playing out to Tchaikovsky's most opulent and ingeniously constructed score."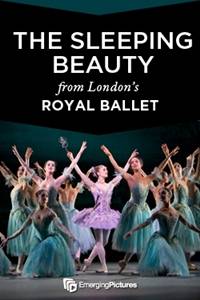 Show Times / Buy Tickets
There are no current showings for Ballet in Cinema: Royal Ballet's "The Sleeping Beauty" Encore in this area.