Montgomery Gentry Comes to Fond du Lac
Montgomery Gentry Returns to NE Wisconsin!
Y100 Presents: Montgomery Gentry at the THELMA Sadoff Center for Arts, in downtown Fond du Lac on September 14th at 7:30pm. Just announced: The Mantz Brothers open for Montgomery Gentry at 6:00pm.
Y100 fans get your $45 special offer now: Just enter Y100 in the discount code box when buying. Tickets are on sale now.
General admission gives concert goers access to the fenced-in area with restroom facilities and a wine and beer bar. The cost is $60.
A THELMA Pass gives concert goers access to the fenced-in area but also access to the first floor inside THELMA with a full bar and restroom facilities. The cost is $180.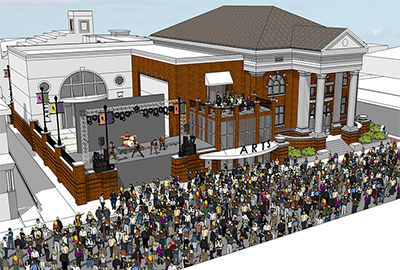 See how close you will be to the music in this rendering by Tom Meiklejohn, Architect, to the right. The depth of the venue is the width of a city street and the width of the venue is a little more than a city block. The view will be great!
An Award Winning Country Music Duo
Montgomery Gentry has fourteen Top 10 singles including "She Don't Tell Me To" and "My Town," numerous awards and has been inducted into the Grand Ole Opry.
Opening for Montgomery Gentry: The Mantz Brothers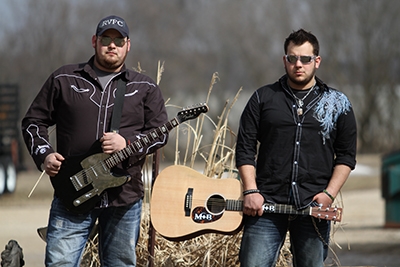 The Mantz Brothers, of Richfield, Wis., are two local fireman and emerging musicians who have performed at County Fest 2012 in Nashville and Summerfest in Milwaukee.
They take the Plaza Stage at 6:00pm.