Escape the icy grasp of winter and join Y100's Bear, Charli and Dan Stone on the 2013 Great Escape at THE Royal in Playa Del Carmen! Discover luxury around every corner, all in perfect beachfront location, just a few steps from Playa del Carmen's famed Fifth Avenue.

Discover lively night spots, trendy cafes, a variety of local and international shops while experiencing THE Royal's flawless hospitality. This resort is simply amazing! Prepare to soak up some rays and party with new and old friends, Y100 style!
How to Win:
Tune your radios to Y100 and listen for the "Flight 100.3 now boarding for Playa del Carmen Mexico"

Monday-Friday: 8:10am 11:10am 2:10pm 5:10pm

Be caller number 10 to 800-359-1003 and win an overnight stay at the Blue Harbor Resort and be entered to win the Great Escape trip to Play del Carmen
Click here for Official Rules.
Bear and Charli will pick the winner between 7am and 9am on November 19th
Take your escape to Hotchandani Laser, Vein, Cosmetic Surgery
and discover a beautiful you! Look Great, Feel Great - Hotchandani!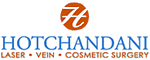 Lori had Breast Augmentation...

"I had talked to a lot of people about cosmetic surgeries and stuff, and right away people just told me Dr. Hotchandani. Dr. Hotchandani. That is the only name that whoever I talked to came up. I'm not going to go through my whole life always wishing I would have done it and now I'm just ecstatic. It just looks so nautral and fits my body so well."

Carrie had Ultherapy...

"The next morning I woke up and looked at my face and it didn't look like a tired face. It looked really nice in the morning. My skin was soft and it wasn't all wrinkly looking. It just gets better each morning when you wake up. With no makeup or nothing, you just wake up look in the mirror and like wow!"

Jenny had Body Jet...

"I just had a baby and had trouble getting rid of everything below, I didn't want to get a full blown tummy tuck or a big scar line. When I first came in to see Dr. Hotchandani I was very nervous, I didn't know what to expect and that's one of the reasons I did go with it, he was personable & understanding. My confidence is boosted and made me realize what I needed to do for me that I couldn't do by myself."

Kelly has had various procedures...

"I like all the range of services Hotchandani offers Botox to Collagen to having sunspots removed, I keep coming back to Hotchandani because I really like his staff and like everything he can do for me, every time I have a question they have an answer for me."
Great Escape Partners: