Cooking with Leinies
WNCY is your home for all things Leinenkugels.
Grab a cold one... pop a top...
Get Cooking
Check out great Recipes for Cooking with Leinie's, find Local Fish Fry information, print Coupons, and learn the best beer and cheese Pairings!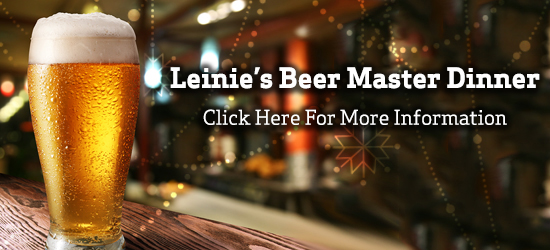 Register for a Beer and Food Dinner at Mackinaw's
You could win seats to a beer and food pairing at Mackinaw's January 17th!
Register for your chance to attend with Y100.
For more details click here!