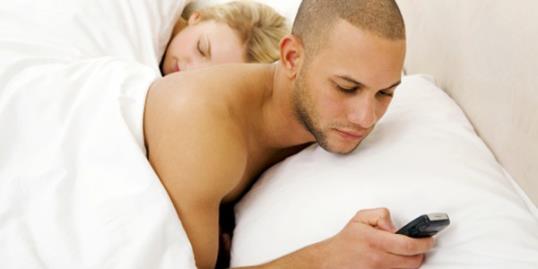 Online dating sites ChristianMingle.com and JDate.com released a report called "State of Dating." It included a survey of over 2,500 singles, asking them what they believe constitutes cheating.
All of the women polled—100 percent—said that kissing someone else is an act of infidelity.
But lots of guys weren't on the same page. Only 86 percent of men agreed that kissing is cheating.
Some experts say emotional infidelity is worse than having a sexual affair. But people in the survey were less worried about emotional cheating. 77 percent of women called it infidelity and only half of the men (55 percent) felt the same way.
Eighty-two percent of women also said online flirting or texting counts as cheating. Only 56 percent of men agreed.