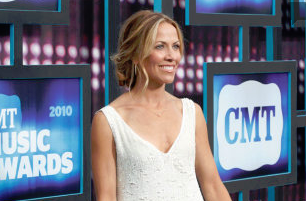 Sheryl Crow best known for her stellar music, which is why she will be on the big stage tonight as our Country USA headliner!! But there is more to Sheryl than her awesome vocals, she has also starred in multiple films and television shows. Check this out, some of they may surprise you! 
1. Sheryl Crow acted as a musical guest when she starred as herself in an episode of One Tree Hill back in 2004 during their first season.
2. Crow guest starred as a mentor to a young Miley Cyrus in the Disney Channel's hit series Hannah Montana. 
3. She paired up with Courtney Cox to star as a wine vendor named Sara Kramer in the witty sitcom Cougar Town.
4. You may not have seen her but you sure did hear her voice in the Pixar movie Cars which was released in 2006.
5. Crow also was casted as an undercover cop in the 1990's musical police drama series Cop Rock.
REFERENCES: